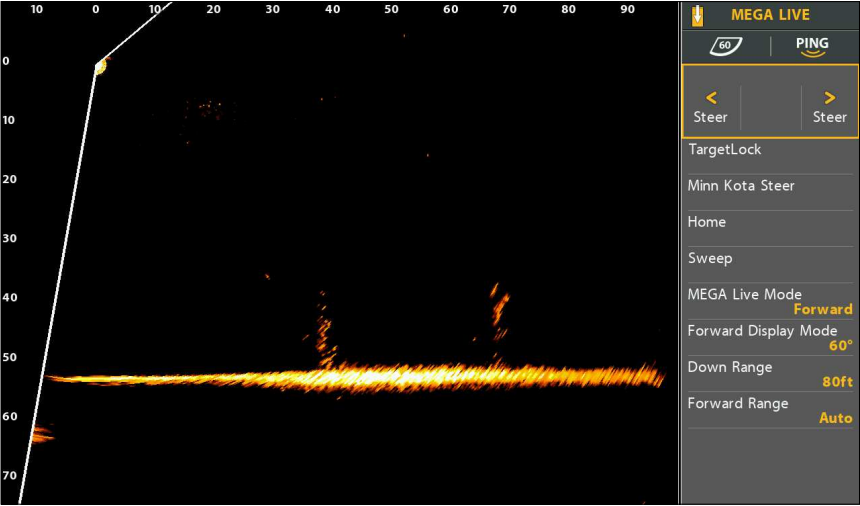 In order to hide the MEGA Live TargetLock on-screen remote from your HELIX screen, you will need to perform the following:
With the MEGA Live Imaging view displayed as seen in the image above, press MENU to open the X-Press menu screen.
Use Cursor keys to set Active Pane: Left
Cursor down to MEGA Live Remote
Use the LEFT cursor key to toggle the MEGA Live Remote: Off
Once the MEGA Live Remote has been turned off, all TargetLock controls will need to be done via the Bluetooth remote or foot pedal. The on-screen controls can be activated again by following steps above, but changing the selection on step 4 to On.