The One-Boat Network App is replacing FishSmart and will be coming soon. For the first available update, sign up here for Humminbird News.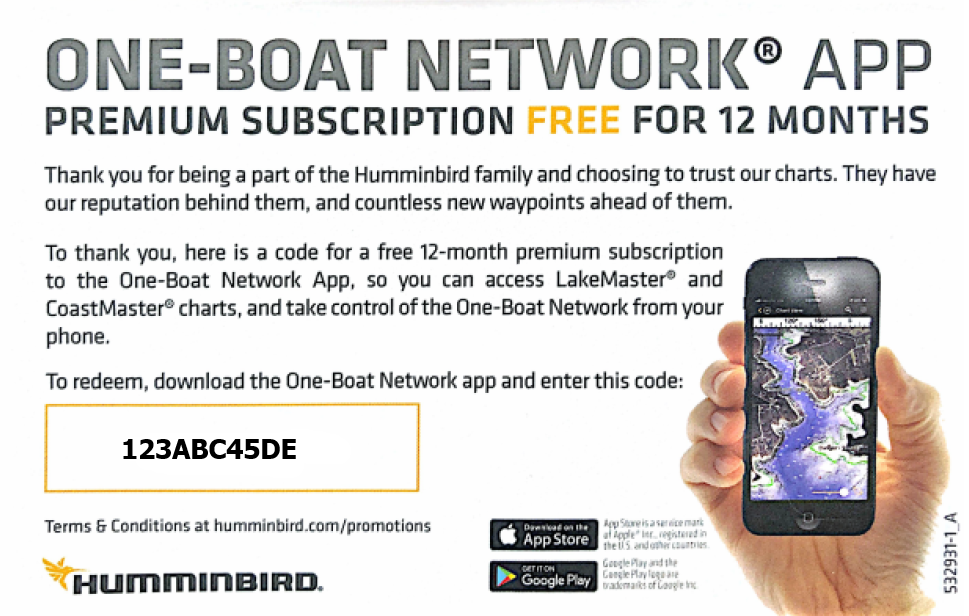 If you have received a 12 month free subscription as depicted in the image above, you will be able to activate your code once the app is launched. The code you have received will not expire preventing you from being able to utilize the full months.
We strongly recommend saving a picture of your code, or record it in some way to ensure it is available when the app launches.
Instructions for how to use the code will come once the app has launched.