Your i-Pilot Link can either be connected directly to your Humminbird unit through the Ethernet Port or through our 5 Port Ethernet Switch (shown below).
If your Link is connected directly to your Humminbird unit, you simply disconnect the cable from the back of your unit.
APEX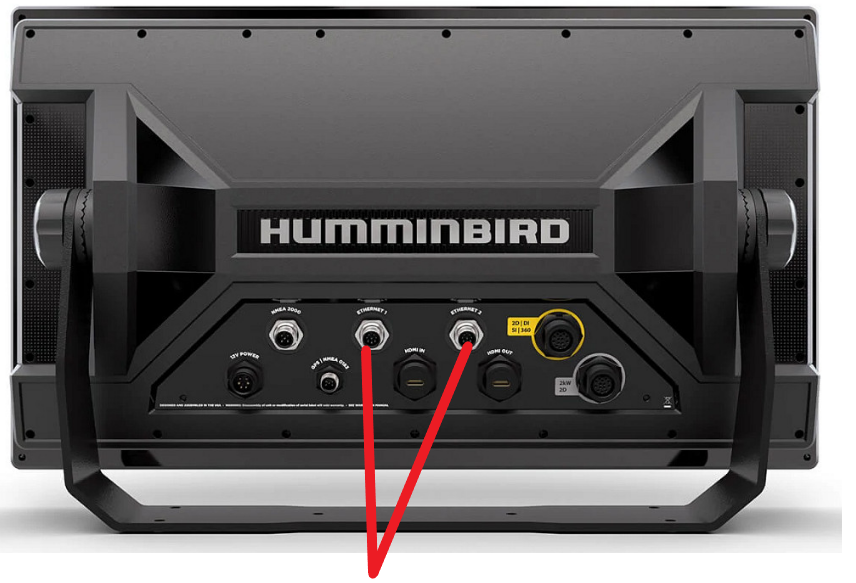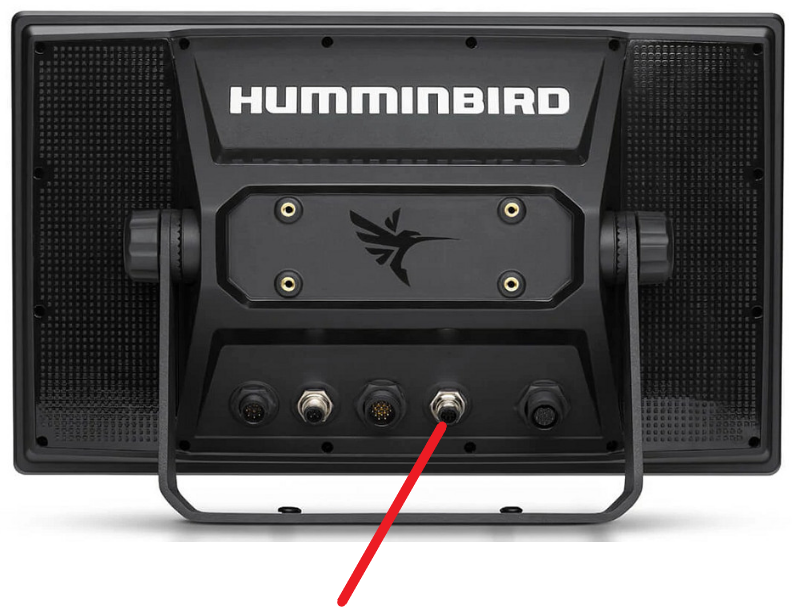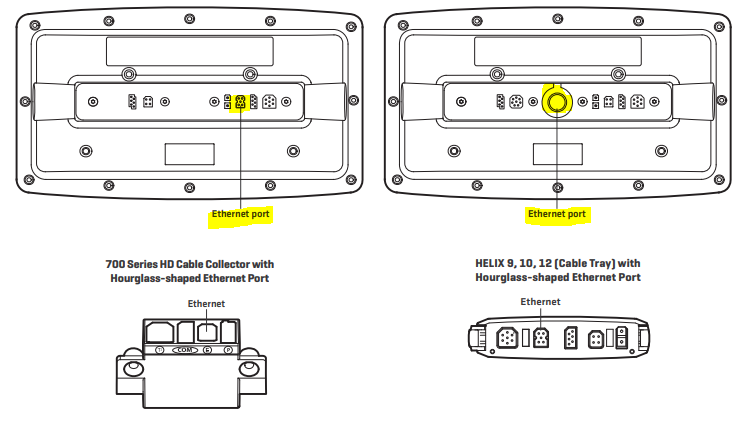 If you are running multiple units through the Ethernet Switch, you will first need to determine which cable is connected to your i-Pilot Link. The connector on the far right of this image is Power, do not disconnect the power cable. If you were not the installer of your switch and your Ethernet cables are not marked with info about what they are connected to, you will need to go through a process of elimination.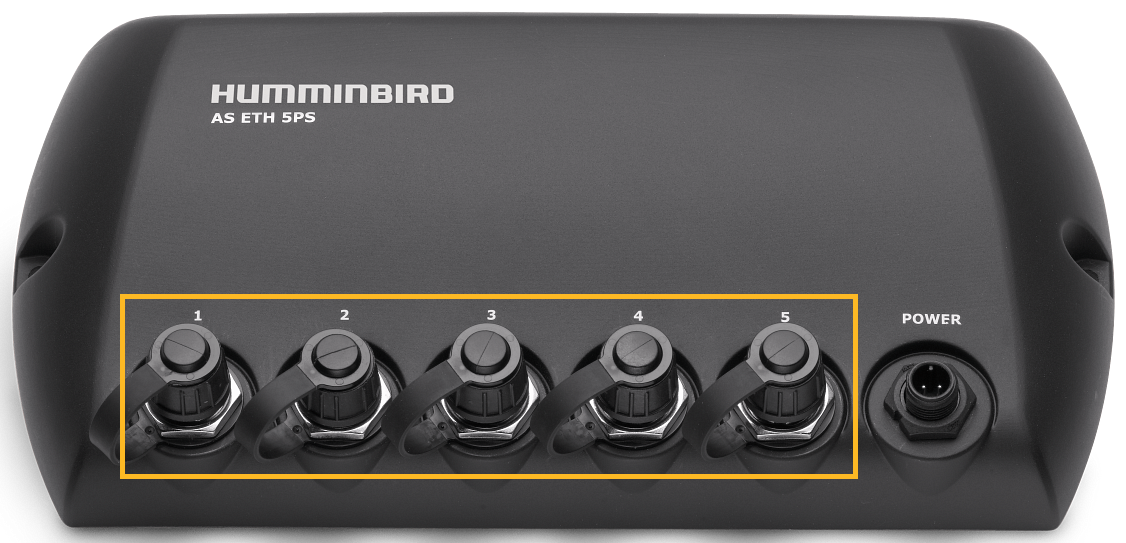 Start with the power turned onto your i-Pilot Link and both of your units. Now go to the Accessory Test (HELIX) or Network Info (SOLIX and APEX) of one or both of your Humminbird units. From there you should see the i-Pilot Link listed as connected (i-Pilot may not be the last item in the list). One by one, unplug your Ethernet cables from the 5 port switch until you see the screen shows i-Pilot v.(number) UNCONNECTED. When unplugging the Ethernet cables give each one of them up to 30 seconds before reconnecting. Once you find the cable that changed i-Pilot to UNCONNECTED, you can now stop.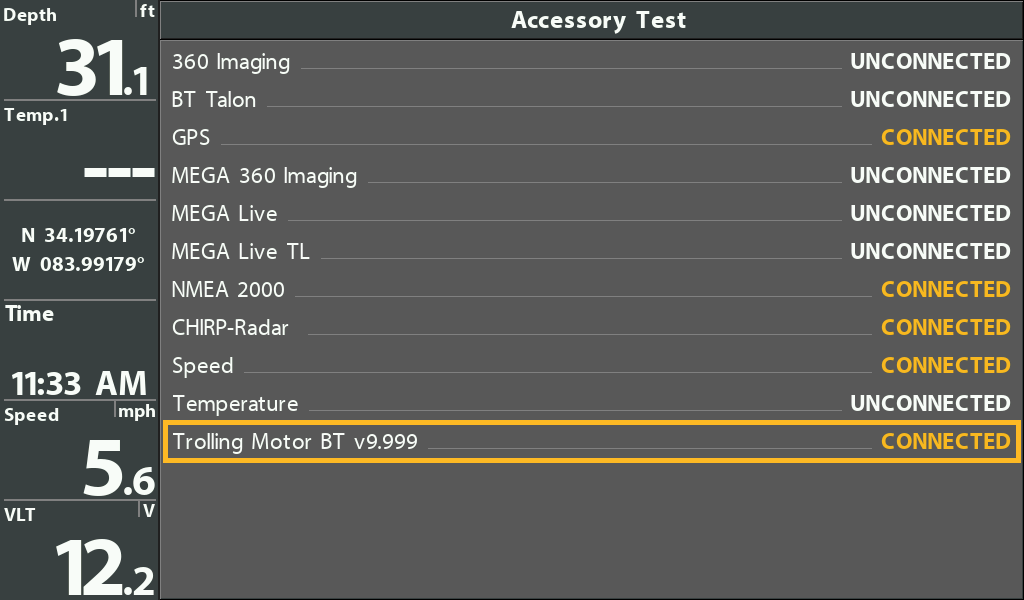 You can then use your i-Pilot Link, independent of the Humminbird units and your Humminbird units can continue to network, share waypoints, sonar, etc.