This article will guide you on how to link your FishSmart mobile app with a ChartSelect account. This link is permanent and essential for changing devices (like getting a new phone) or accessing your maps in other devices (such as having them on your phone and tablet).
NOTICE: As of October 03, 2022 the FishSmart App and single lake purchases are no longer offered in the App Store or the Google Play store as new purchases. All existing purchases and past downloads will continue to be available as long as the same account is in use. 
The One Boat Network App is its replacement. You can learn more here
First, you will need to register for a ChartSelect account if you have not already done so.
There are two ways to register:

You can register for an account at the main website here.
You can also register in the app by tapping on "Sign In" at the top left of the main screen and then selecting "Register for ChartSelect" at the bottom of the "ChartSelect Account" screen.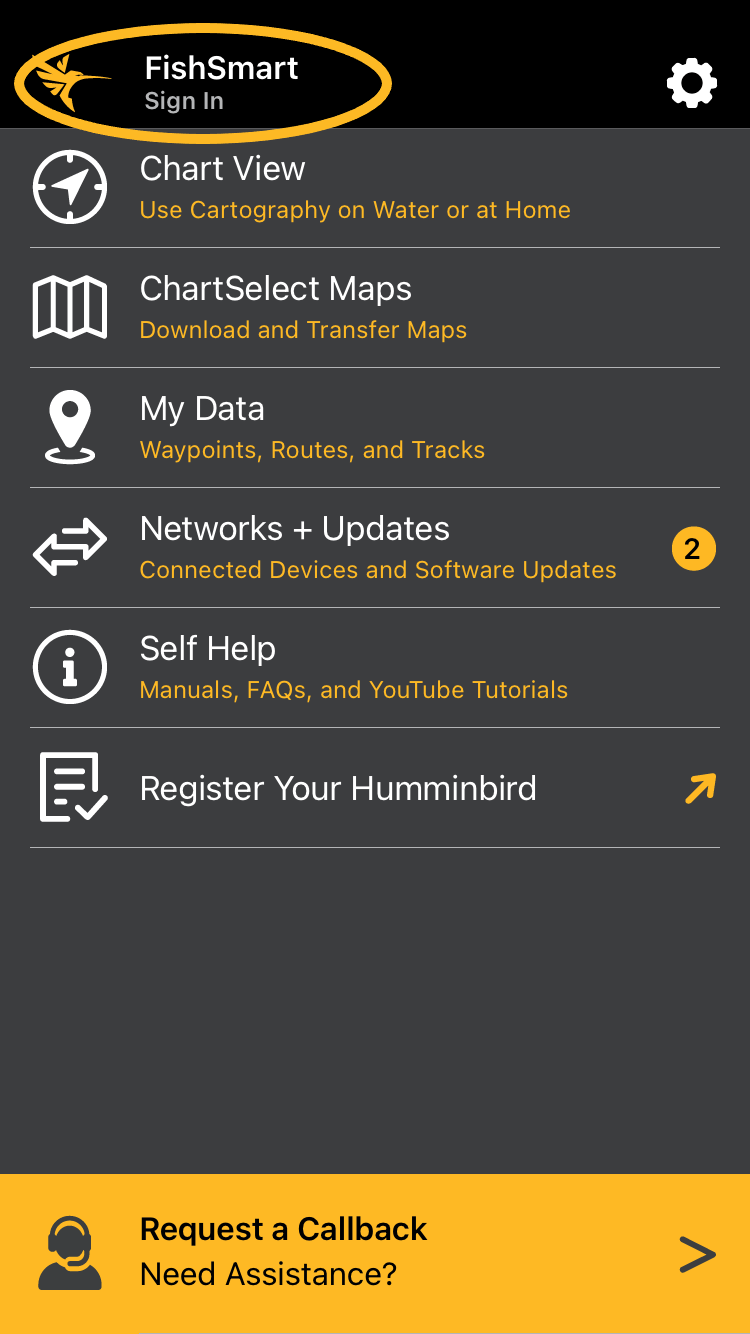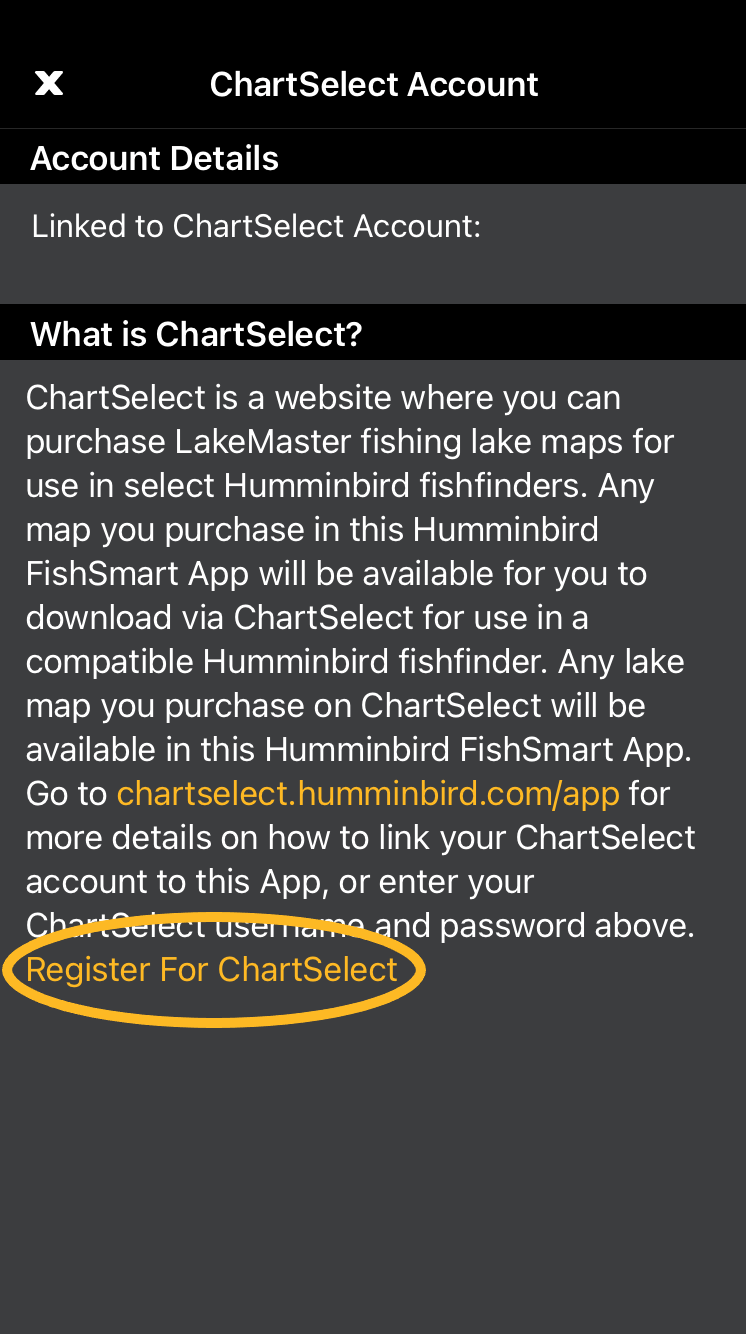 Once registered, you will need to return to the "ChartSelect Account" screen in the FishSmart app. 
Press "Sign In" at the top left of the main screen.
Fill out the Username field with the email address used in your newly created ChartSelect account, then type in your password in the password field, and select "Login".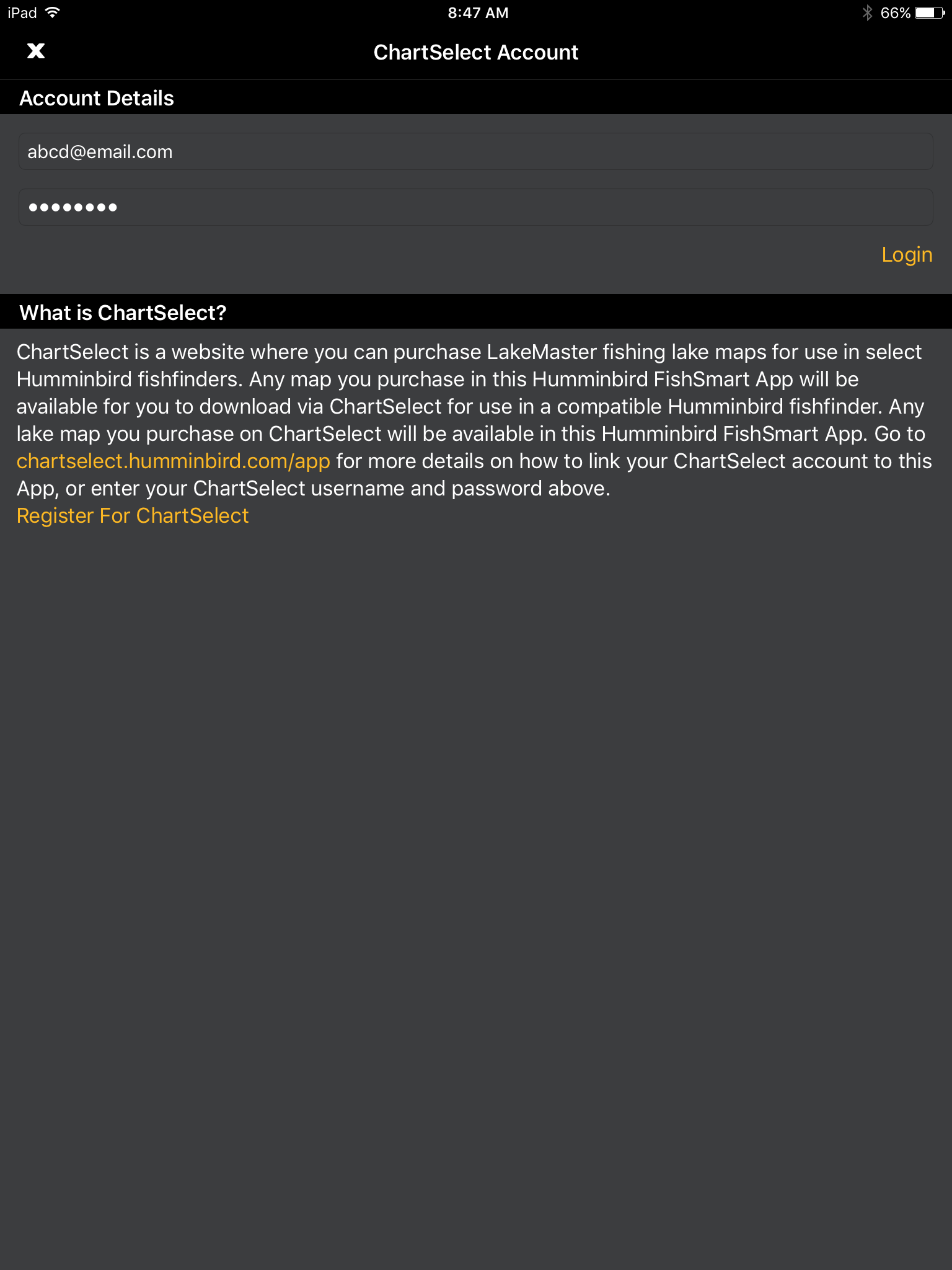 You should then be presented with a prompt to "Link ChartSelect account (Free).
Tap on the prompt and then follow any on-screen prompts to merge the ChartSelect account with your Google Play or Apple ID. The process is slightly different between Android and iOS.