Properly synchronizing your SOLIX and APEX units is imperative for functionality and your overall experience when using your Humminbird products in a network.
A few things to note when networking SOLIX and APEX units:
The software or firmware version number must be identical on all units.
A network can contain a mixture of both SOLIX and APEX without issue or limitation.
The maximum number of Humminbird units in the network is four.
Synchronizing a new Network
Connecting your SOLIX and/or APEX models to a network for the first time will bring up the following message on each screen.


Select Sync Network and then choose which unit will act as your primary unit on the network.
The primary unit is responsible for establishing the shared Global settings across the network and, going forward, should be powered on first.

Global: Settings such as alarms, map sources, favorite views, preferences, overlays, sonar sources, and GPS sources are shared across control heads.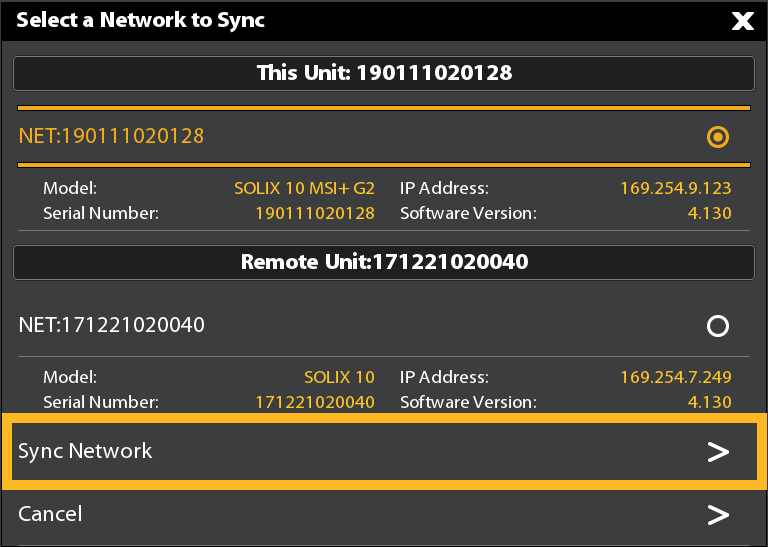 After making your selection for the primary unit, choose Sync Network.
You should see a status message, "Configuring Network...", on ALL SOLIX and/or APEX screens that are connected properly in the network.
Once finished, the status message will go away, and a Network name matching the serial number of the primary unit will be visible on the Network Info screen on any SOLIX or APEX unit in the network.