There is a detailed HELP and Info section on the program itself in the right side navigation panel. However, here are some quick steps to creating a map, once you have completed some surveying.
Step 1. From your Laptop or PC open the AutoChart PC Program
Step 2. Insert the Zero Line card with recordings into the computer's card reader
Step 3. From the AutoChart program - Press Import from the left navigation panel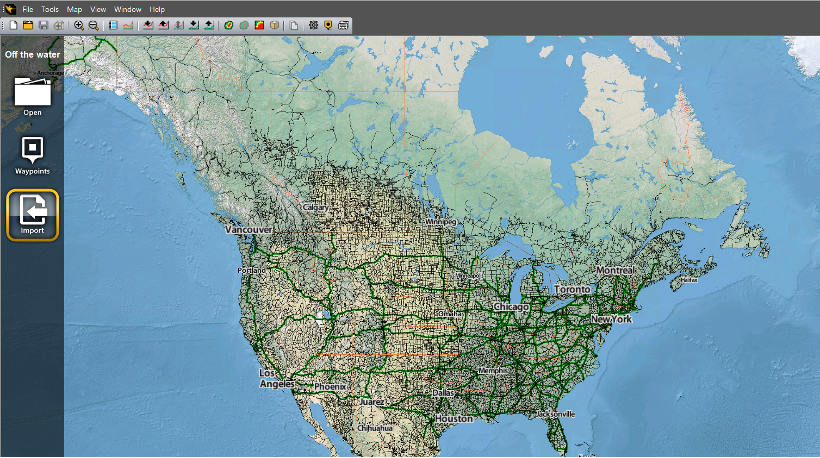 Step 4. Select the AutoChart Live file inside of ACDATA folder. Be sure to change the file type to AUTOCHART LIVE FILES (*.acu)
Step 5. Once the message Conversion done appears on your screen click OK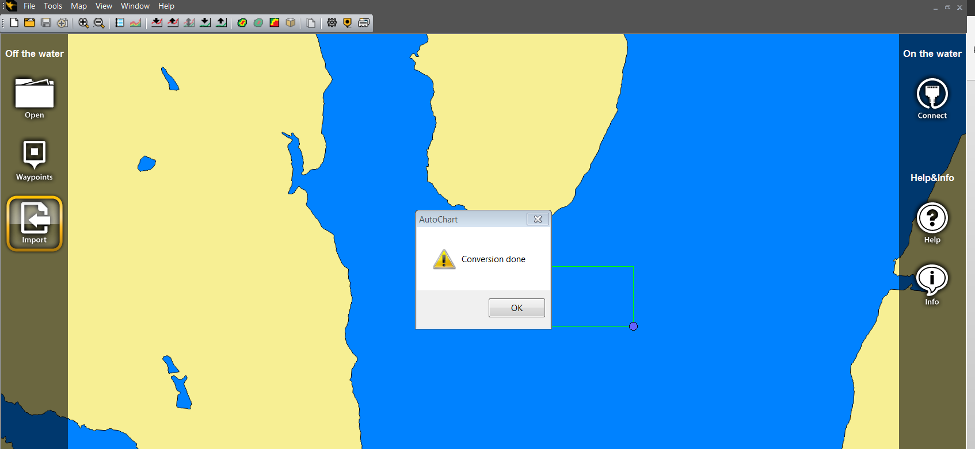 Step 6. From the Left Navigation panel in AutoChart PC, click and select R00001.acd and click OPEN in the bottom of the File Manger window.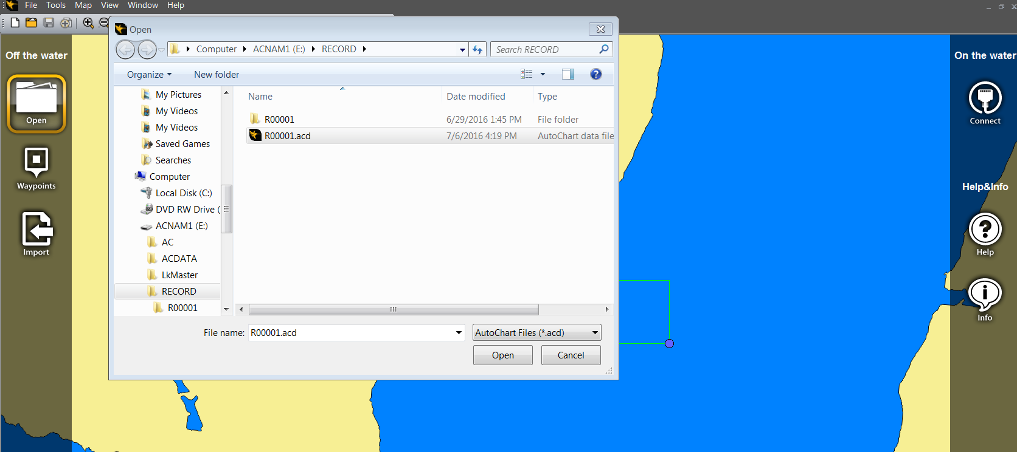 Below is an example of what you might see, when you open the file.
Step 7. Click the Create Map icon
Step 8. Click the LakeMaster Updates icon to export the map back to the Zero Line Card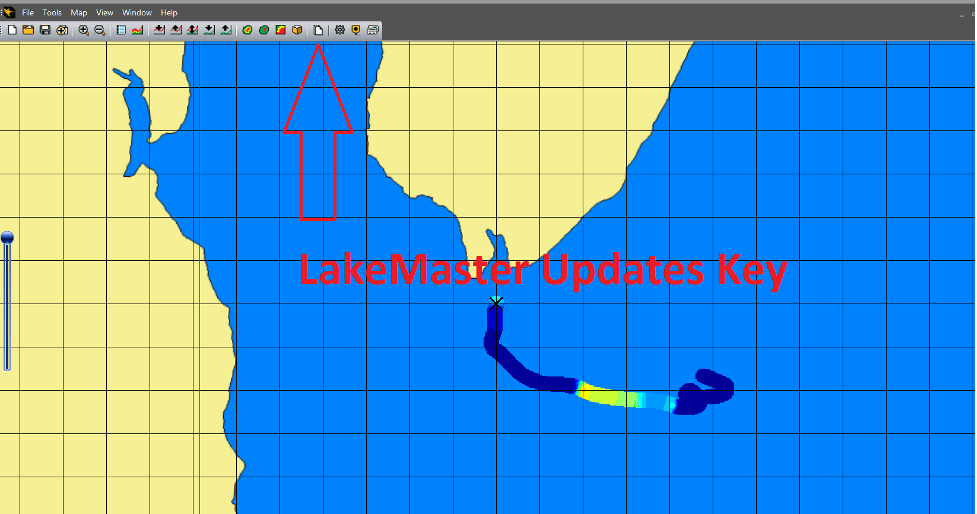 You can then zoom into your surveyed area to see the additions to your map.