SOLIX and APEX models with software 4.130 or later now have the ability to display a side imaging range indicator on the Chart View.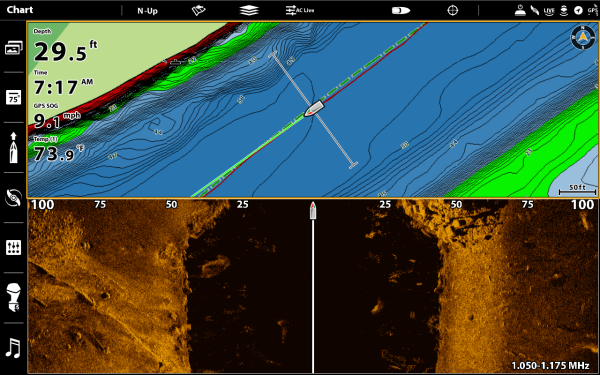 To activate this feature, follow the steps below:
From the Chart View, press the MENU key or tap on Chart in the top left corner of the screen.


Select Chart Options from the drop down menu.


Select General in the Chart Preset* mode you are viewing.



If using a LakeMaster Legacy (non VX) card, you will choose Overlays instead.



Select SI Range and tap the check box, or press the ENTER key to activate the feature.


Note! This feature must be activated in any Chart Preset you wish to have it active in.