In order to perform this conversion, you must use a third party GPS conversion platform called GPS Visualizer. Humminbird has no association with this website.
Below are the instructions to perform the conversion once you have arrived at the above website.
1. Select GPX for the output format and upload the Lowrance Version File from your computer.
2. Click the green, "Convert" button.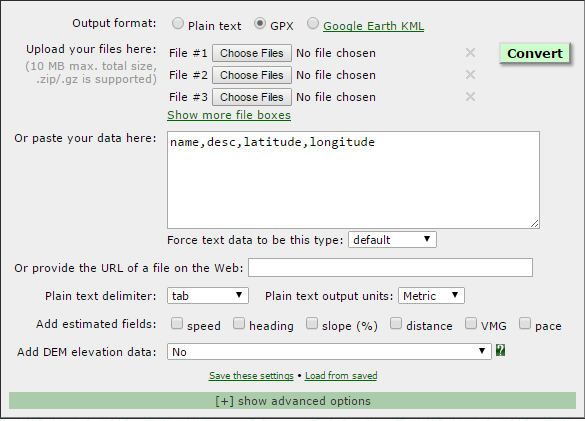 3. Once converted, you would then come to the following page. Click on the green link (circled in red in the image below) that reads, "Click to download [filename]-data.gpx" and save the file to your computer.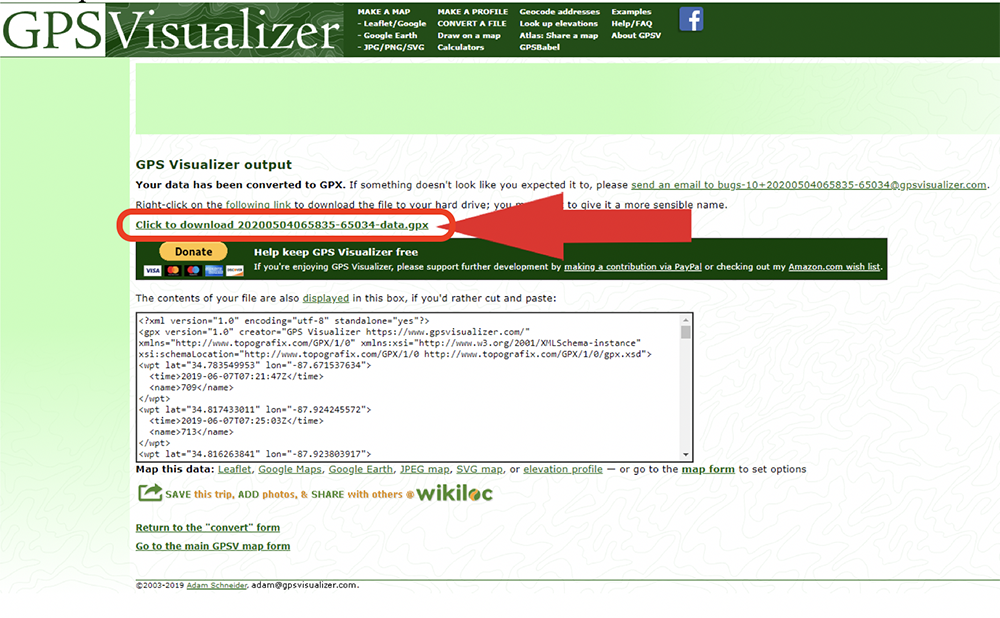 4. From here you may use HumminbirdPC to open the .GPX file that was saved to your computer: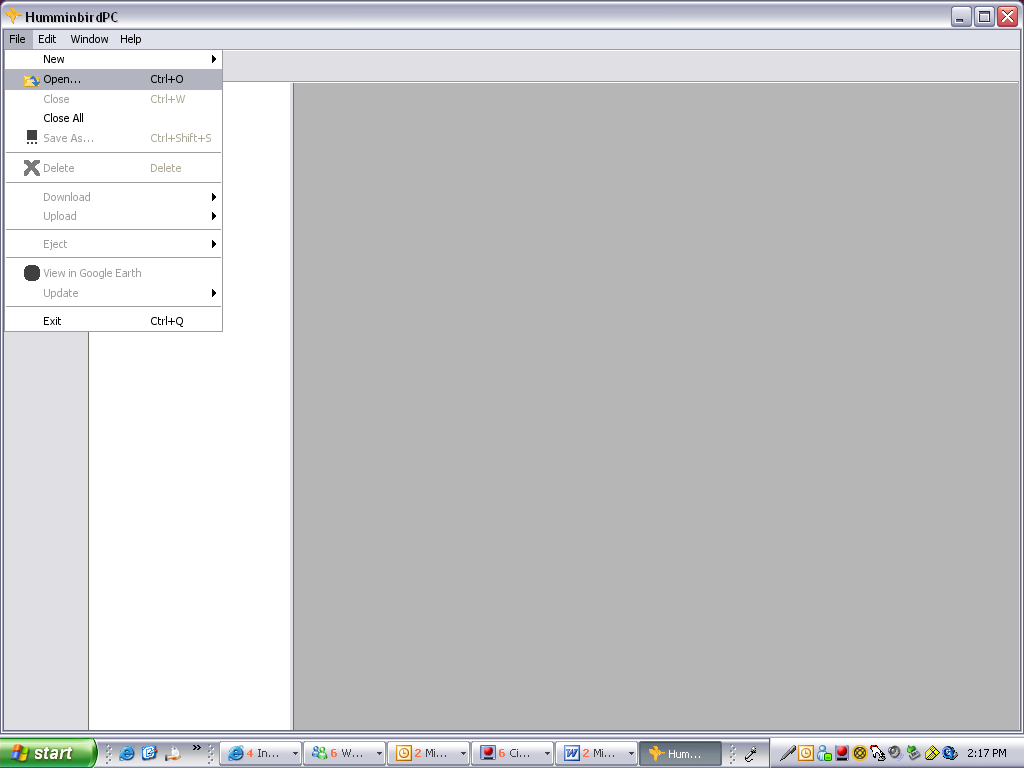 5. Select the file type for GPX File(*.gpx):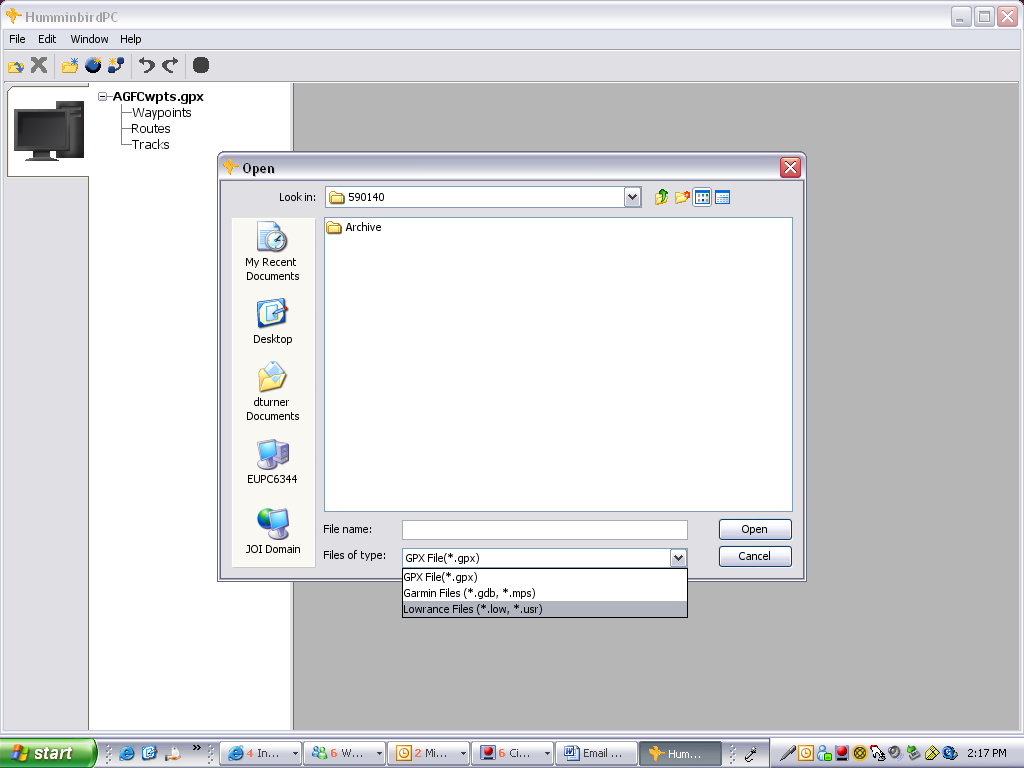 6. Select the file you wish to load to HumminbirdPC:
7. You will see the progress back from the importing of the files: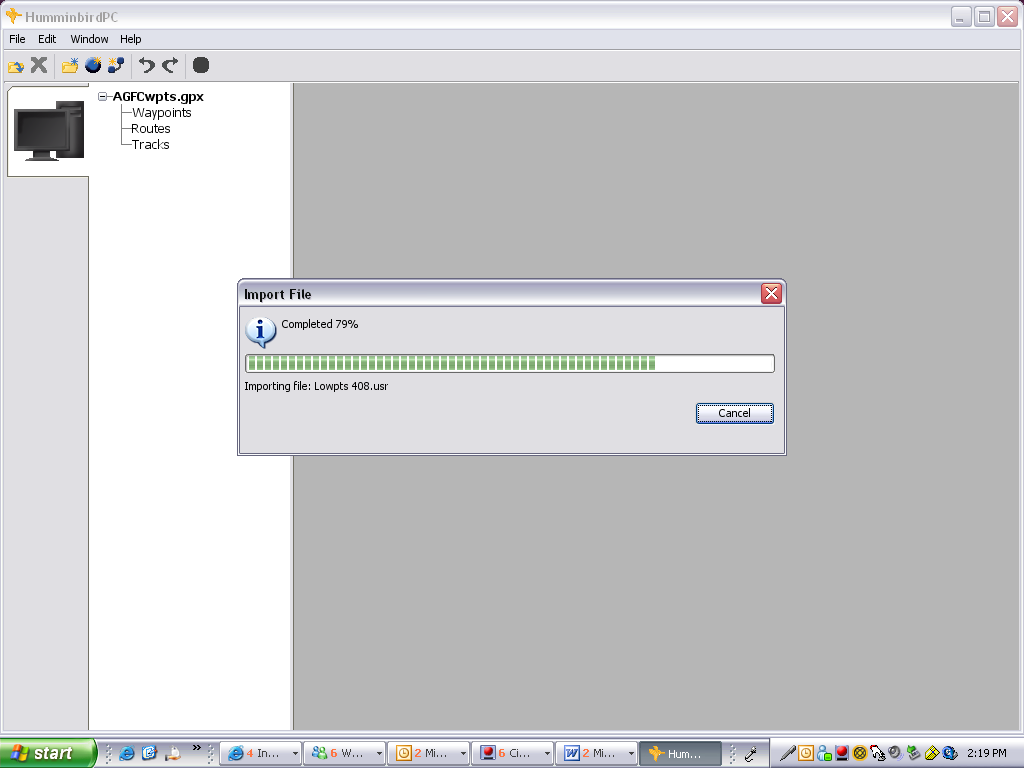 8. You should now have your files that you can expand to view and ensure that all files are available.