Can I reset the defaults on my SOLIX, ONIX or ION unit?
There are a few ways to do a reset.
On your Home Screen, select Settings.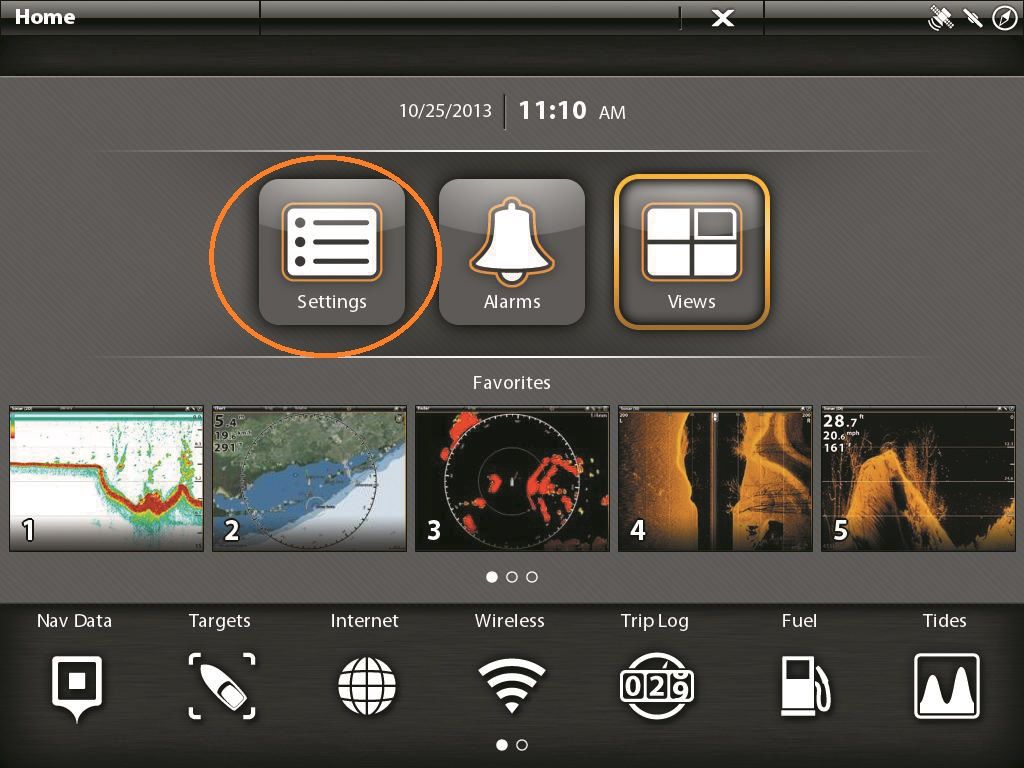 Once the Settings page is displayed, you will notice the Restore Defaults menu option at the bottom of the left panel.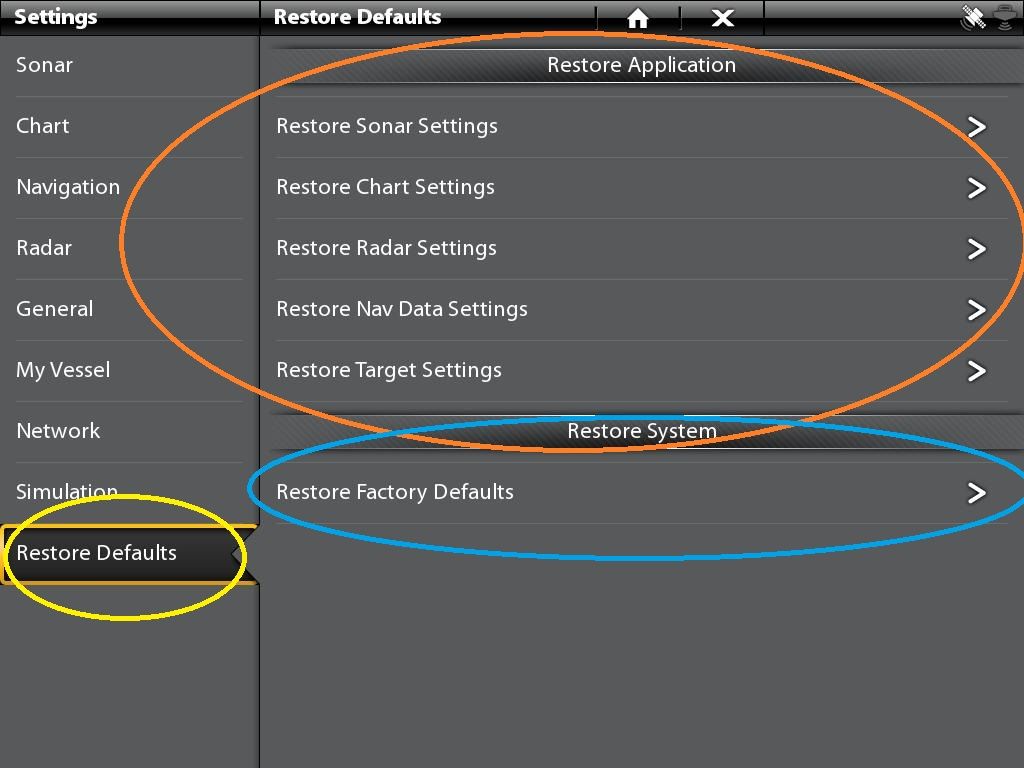 From this screen, you can either chose to Restore certain applications or Restore the entire system. After making your selection, you will be asked you to confirm the Restore or Cancel the request. You must select which step you would like to make.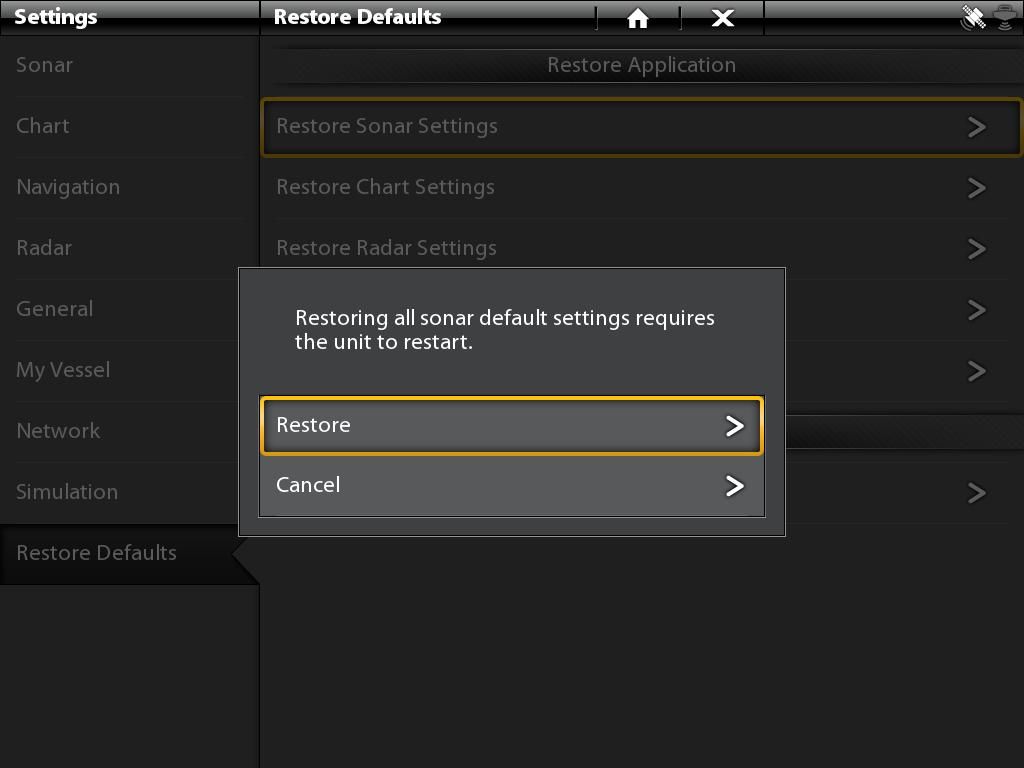 or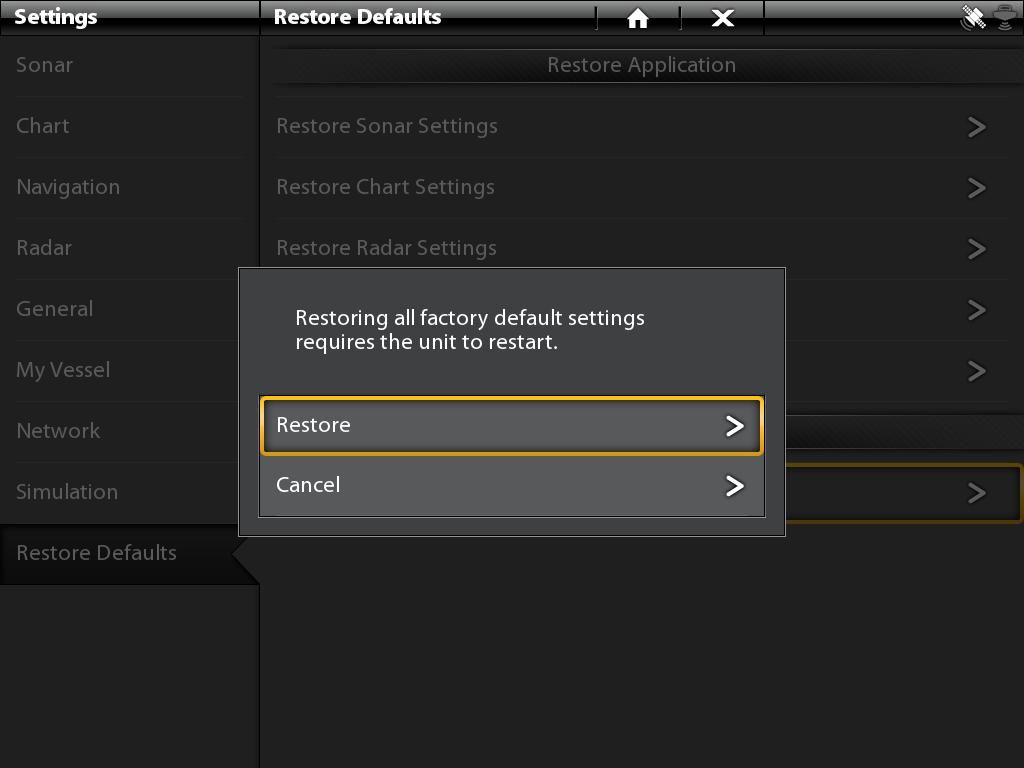 If for some reason, you should get a gray screen and button pushes or screen taps do not activate any changes, you should unplug your unit. Leave unplugged for approximately 30 seconds, plug the unit back in and press the power key. If you continue to get a gray screen, we suggest that you contact Humminbird Customer Service.
Under no circumstances should you ever insert foreign objects into any openings in the unit. We have no hidden reset. Examples of places that you should not insert objects are below. These are speaker holes. Sticking a foreign object inside of these holes will destroy the integrity of the waterproofness of your Humminbird unit. This is not covered by warranty if the waterproofing patch behind these holes has been damaged or detached from the housing.